It seems i'm still riding by the seat of my pants…
ever since things opened up its been go go go again and I forgot to even update my website; perhaps because i've had enough with technology and so enjoying seeing people again, having a LIVE audience and the wonderful sound of an applause again… IT FEELS GREAT TO BE BACK!!!
I can be seen every Wednesday night throughout the summer at the Summer Concert Series, you'll be able to catch me at Bannerman Park in Porcupine a few times throughout July and August; I'll be kicking off celebrations in Schumacher for the 110th Anniversary July 12th at 7 pm, where I'll be singing some brand new originals that are almost ready to be released and this feels like a good night to test the waters on some country music lovers.
I'm taking a lot of booking's entertaining our seniors in the retirement homes as they really enjoy "Freedom Through Music Therapy", and I truly enjoy witnessing the little miracles when music has touched someone.
I'm also booked at a few Cottage parties this summer singing, performing and shooter hosting!
if you want to book the hostess with the mostest at your summer event, drop us a line
Summer always goes so fast when your having fun!
Hope to see you enjoying LIVE entertainment somewhere in the City of Timmins over the summer.
Sing Loud, Sing Proud
and be safe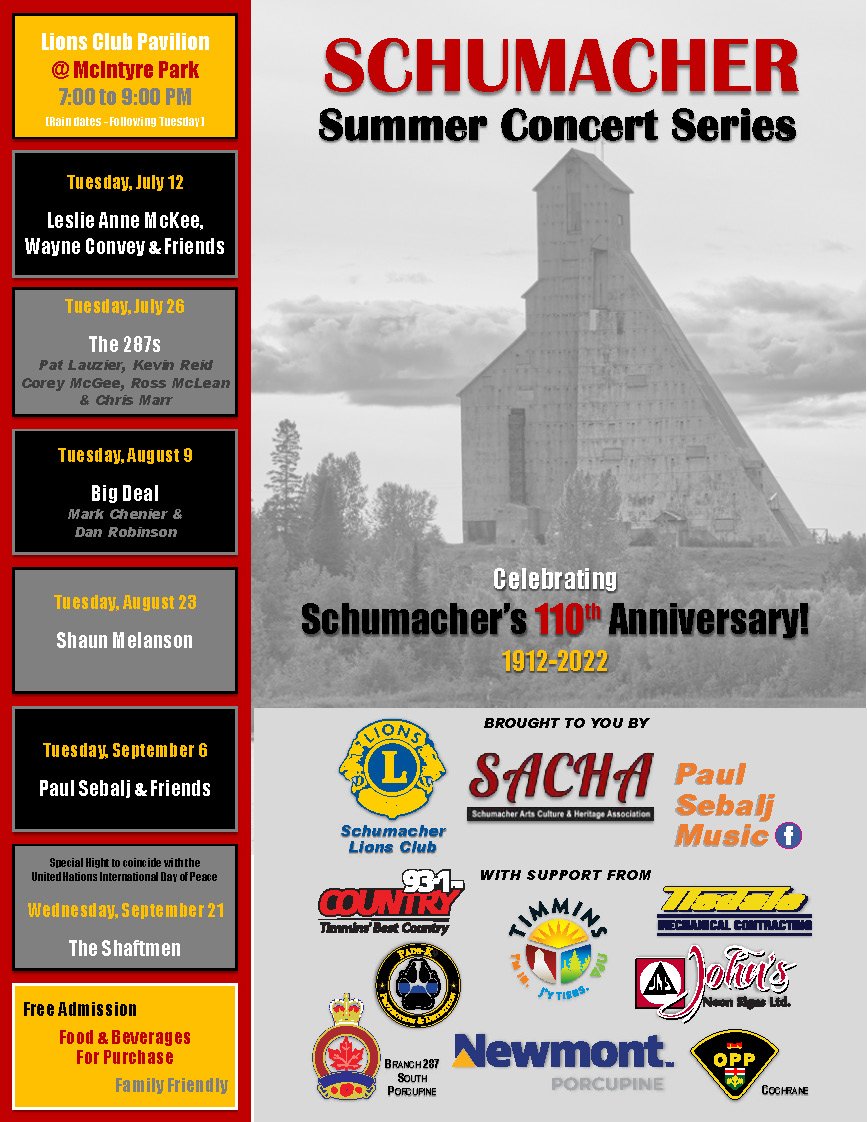 Sneak Peek
Want to see what our livestream is like?
Head on over to our YouTube page and get a taste of what you're in for.
Check out a sample below